"You are, therefore you pass". Based on this line of poetry by the Polish Nobel Prize winner for literature Wislawa Szymborska, Maria Rosina Lamp deals with her own transience in the installation Quintessenz. Just as the five wax busts, which unmistakably bear the artist's features, gradually dissolve and melt away under the relentless burning of the heat lamps, so man must submit and surrender to the flow of transience.
The idea for the installation was born in 2007 for the thematic exhibition ZEITSPUREN of the art association DIE ROSENINSEL, where three sculptures were set up. On the occasion of the artist's 50th birthday, the installation was extended to five sculptures and shown at the end of 2007 in the solo exhibition QUINTESSENZ. For the exhibition faces the installation was set up again in 2021 at the Paulo de Brito Gallery.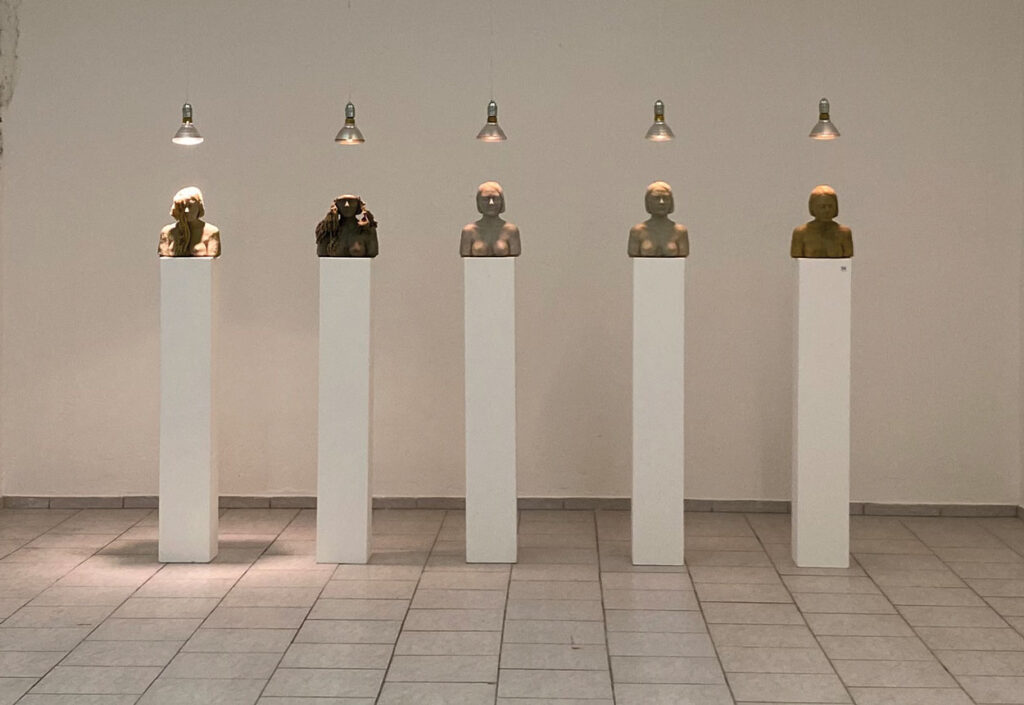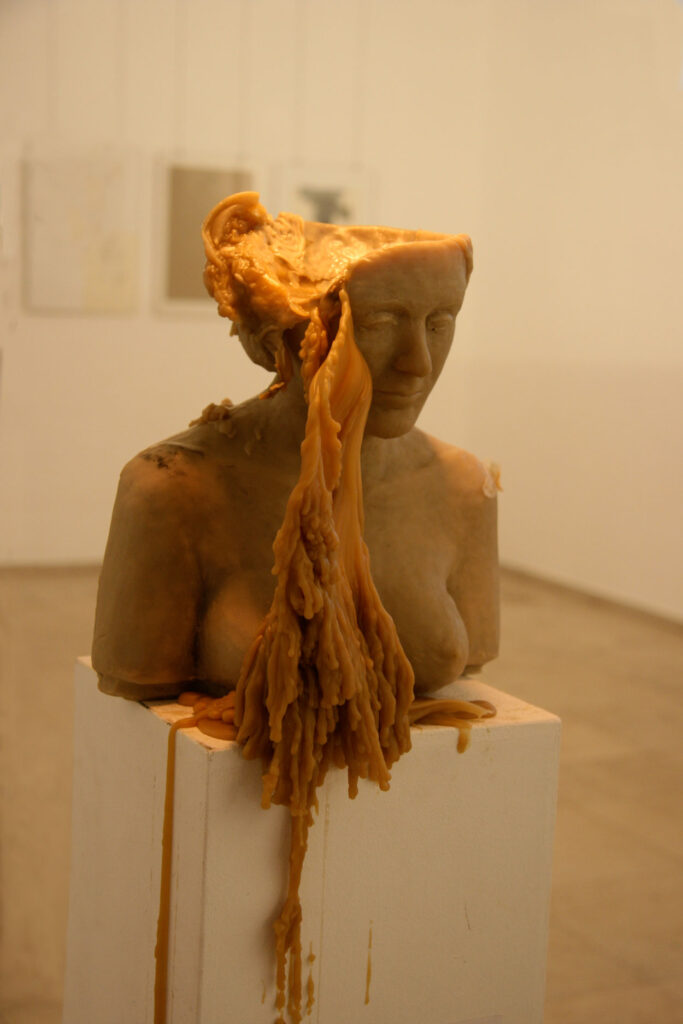 Venus of the Bags
A plastic body print of the artist, in the posture of the Venus de Milo, stands in front of a mountain of plastic waste. The artist confronts us with our consumer behaviour. In Germany, an average of 47 kilos of packaging waste are thrown away per capita every year.
The contents of the yellow bags can be used to create a personality profile of the consumers, because the waste reflects their preferences and lifestyles - so vegetarians or meat consumers are revealed just as much as pet owners or families with small children. Plastic waste becomes a mirror of human behaviour, socialisation and culture.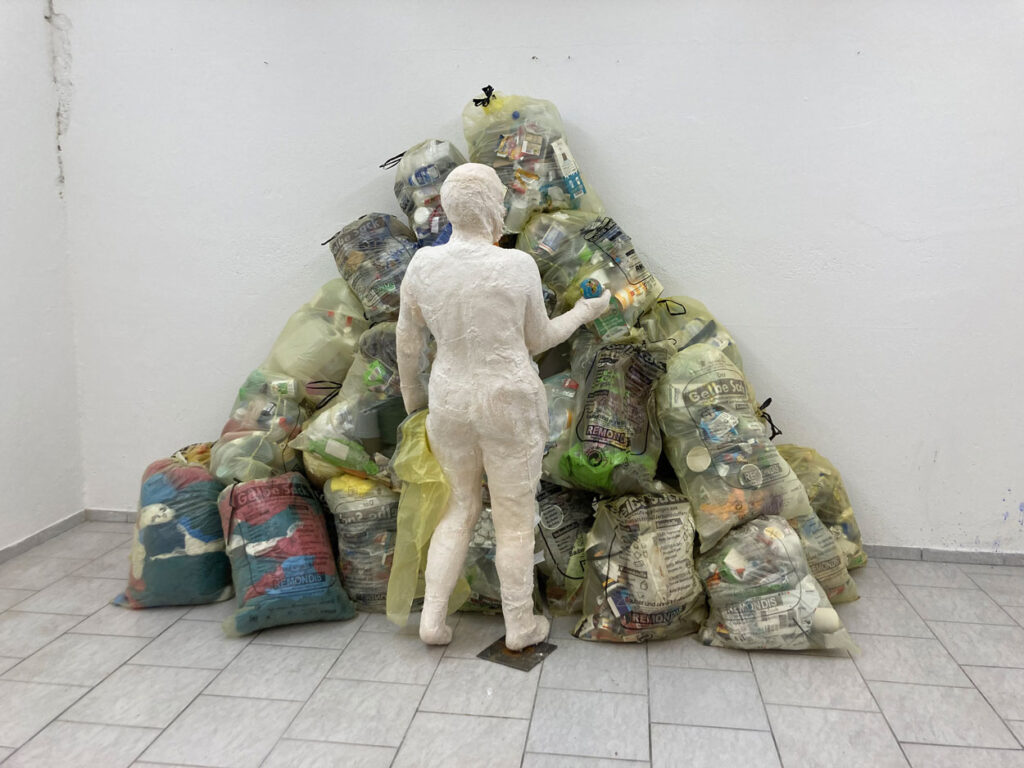 Sound of Colours
For the themed exhibition of the art association DIE ROSENINSEL in 2018, Maria Rosina Lamp came up with something very special: Sound cushions in the four primary colours to awaken associations with colour and sound. If you put your ear to one of the cushions, you will hear special tones that the artist believes match the corresponding colour.
Heartbeats to the colour RED
Wave noise to the colour BLUE
Chirping of a canary to the colour YELLOW
Frog croaking to the colour GREEN